Autumn 2016
A very warm welcome to all of our lovely Reception children and especially to those who are new to Berkeley Primary School. Please do catch any of the friendly Reception staff if you have any questions at all.
Along with the whole school we are starting the term with a topic based on the 'take one picture' approach which is a nationwide scheme from The National Gallery. For two weeks, our topic and learning will be based on this picture: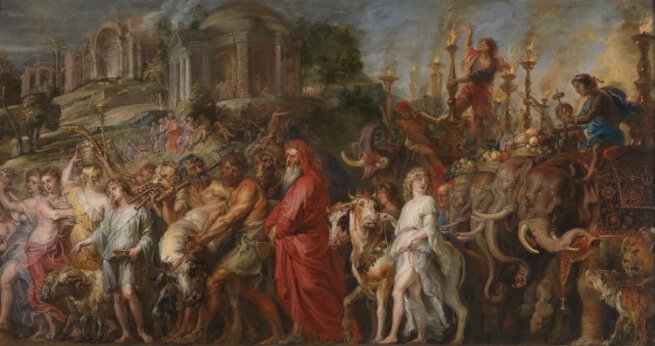 During these 2 weeks we will spend lots of time getting to know the children and  getting them settled into the school routine. After this topic more information will follow regarding home learning, reading and reading records and phonics. We will let you know when by blogging and will be led by the children as to when we think they are ready for each stage.
Our main Autumn topic will be  'Funky Farmyards' which we will share with Little Jesters. If there is anyway at all you think you could help with this topic, do please let us know.
The document below will let you know what your child will be learning during their time in Reception. The Early Learning Goals are listed on pages 32 and 33 and are our aims for the year. What to expect, when? is a guide which takes you through the expectations of each age band in the EYFS and how you can support your children's learning and development.
Housekeeping information about Reception:
Please label all items of uniform and school equipment, including water bottles and lunch boxes, with your child's name.
PE: Reception's outside PE slot is Monday and inside hall slot is Friday. Please try to keep their PE kit in school whenever possible. We will send them home if they are muddy or dirty, but if not will send them home during October half term. If you would rather wash them more often please do take them but remember to return them.
Home Learning:
Please find Reception's home learning grid here: autumn-home-learning-grid
It would be lovely if the children could complete a minimum of 4 pieces of home learning, two before half term and two before Christmas. We will proudly display all learning and have cleared lots of shelf space for the Funky Farm Yard art work!
Word lists and tricky word lists will be sent home every Tuesday and need to be practiced at home by the following Monday if possible please ready for their new list. These will be in the back of their reading records which will be sent home on Tuesdays. (We will not send them home for a few weeks until we have really started our phonics teaching.) We will practice them in school too however they will not be 'tested.'
Reading: Brand new reading records will be sent home next Tuesday (19th,) these will have word lists in the back in future when the children are ready to begin blending. To begin with we will send home picture books and simple reading books for you to read and talk about with your child. Please aim to ready every day, it doesn't have to be the whole book, and write a short comment in the 'remarks' box in the book. Please note that you can write about any book you share with your child- it doesn't have to be a school one. We will give lots of praise and encouragement for any reading and sharing of books that the children do. As the children begin to read we will start to send home 'phonics' books too.
Please ensure that your child has wellies and water bottles in school, if they forget we do have clean cups and spare wellies that the children can use so don't worry.
Wow Vouchers: On Friday your child will bring home a page of wow-vouchers. Please use these to celebrate any achievements at home to share with the class. These can be about whatever you wish, swimming lessons, learning a new skill, we really don't mind. If you need more please let me know or find some more here: wow-vouchers
ICT questionnaire: This will be sent home Friday also and I would appreciate it if you could fill it in and return to help me gauge what the children can already do at home. If you need a copy it can be found here: t-t-21879-eyfs-ict-parent-questionnaire
Summary:
Tomorrow you should receive in book bags: home learning grid, wow vouchers and ICT questionaire.
Tuesday you should receive a reading record.
Houses: The children have now been put into our school houses: Tyndale (Yellow), Fitzhardinge (Green), Jenner (Red) and Scott (Blue.) The children can earn house points for good behavior and learning.  If we reward the children with a house point we will put a small dot sticker on their uniform. Please ask them why they received it and praise them at home too! If you would like to help your child learn their house find the list here: houses-2016
Groups: We have also put the children into learning groups: worms, caterpillars, ladybirds, beetles and snails. The group names were chosen by the children and are a completely mixed groups to help us organize the school day.
We would like to invite you to a phonics information afternoon on Friday 14th October 2pm until 3pm in the school hall. We will share with you how we teach phonics in Little Jesters and Reception, show you activities with the children from Reception and share ideas about how you can help at home. We hope to see you there!
Please look out for some events that are coming up: watch the blog to find out dates for a Web Cam Coffee Morning and an Autumn Wow Event where will be sharing our learning with you.
If you have any comments or questions, please do not hesitate to come and see me.
Many thanks, Mrs Baker