Prehistoric Prowlers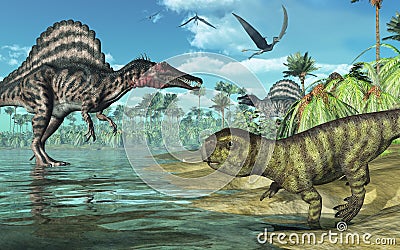 Welcome back to summer term! I cannot believe that it is this time of year already and we have lots of exciting events to look forward to: sports days, trips and swimming galas to name a few. Our topic this term will be Mesozoic Madness and we will be taking a trip far back in time to walk with the dinosaurs! As ever I am keen to find out what the children are interested to learn about around the topic and have some fun learning activities planned already!
Reading
Please continue reading at home and asking your child questions about what they are reading. Answering questions about reading is not an easy skill to learn so all your help at home is really appreciated.
Maths
Times tables that year 2 are expected to know are the 2s, 5s and 10s, so any practice you can do with these would be greatly beneficial. I will be sending home maths home learning on a Friday just like the spring term.
Phonics/spelling
I will also be sending home spelling home learning involving new spelling patterns and revision of common words.
Summer Home Learning Grid – Summer Home Learning
As I mentioned there will be lots of exciting events happening in summer term so keep your eyes peeled for updates on the blog and newsletters.