Year 1 is taught by Mrs Lanceley.
Autumn Term Topic : Zoom, Boing, Ping!
ZOOM BOING POW!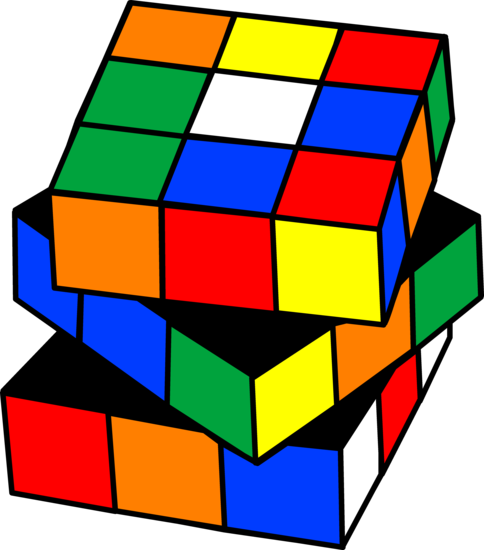 Please see links below for this terms homework grid (which includes Literacy and Numeracy activties), and the topic web with planned objectives although this will be added to as the children have opportunities to steer the learning.
Any questions please ask.
Year 1 Autumn Term Home Learning 2014
Dear Parents,
Welcome to Year 1!
I hope you have all had a fantastic time over the holidays; I am looking forward to teaching your children and hearing all about the fun they have had. This is an exciting time for your children as they are no longer the youngest class in the school! They start the next phase of their learning journey, Year 1! This year very much builds on the EYFS teaching and learning and this term, we focus on the transition from Reception into Year 1. We do this by ensuring children continue to learn through play-based learning experiences in an environment set out very much like Reception, with familiar learning zones in order for children to find the transition smooth and less daunting. Later in the year, the children will progress to more formal learning, whilst still maintaining an element of play, with hands on, experiential and most importantly, fun learning!
We will kick start Year 1 with a toys topic called 'Zoom, boing, ping! We will share this topic with Year 2. Please see the curriculum map and the home learning grid for more information regarding the learning opportunities. The children will be given many opportunities to steer the learning also, for example if they are researching something which takes their interest then we will follow that learning path and link in the relevant learning objectives.
In Year 1, there are 3 members of staff. I am the class teacher – Mrs Lanceley, Miss Lizzie Jennings will be covering my PPA time on a Tuesday. Mrs Dessi is our class teaching assistant, she will be working mornings in Year 1. We are all very approachable and will be happy to talk to you about your children's needs. Remember no worry is too small.
Some general information about life in Year 1:
Reading
In year 1, we will change the children's books in rotated groups daily. I will post the groups at the end of the first week after I have spent some time reading with the children.
We look through the reading records and comment and give house points for reading that has been done. We assess children's reading progress all the time, having daily teaching sessions on reading. When we feel children are ready to progress to the next level, I will write this in their records for you. I very much encourage and welcome communication from yourselves in their reading records. You are not expected to write every day, but just a general comment on their progress at home (even if it's not directly about reading) is very helpful. I will use this record to keep you informed on their ongoing progress in school also. Please hear your child read as often as you can. Everyday is perfect but a minimum of three times per week is really important.
Phonics
Please check book bags for a Phonics book. All children will have phonic activities in their books each Monday, they will practice what we have been learning in class each week. Please make sure their books are back in school each Monday for me to check and provide the new activity. If you could let me know how your child got on with the phonics activity with a comment that would be helpful.
Maths
No Maths home learning will be set. We will be introducing the 2, 5 and 10 time stables in Year 1. Please practice these multiplication facts as often as possible, good old fashioned chanting is best! Also, I will update the website to say what we are learning in Maths and how you can support your child at home.
Other information…
Book Bags
It would be very much appreciated if all children have a book bag for their belongings that will fit in their tray.
Show and Tell
This is always hugely popular, and plays an important part in developing confidence and communication. On Wednesday's children will be given the opportunity to bring or talk about something of interest.
Wow vouchers
These will continue in Year 1 (sent home in bookbags). The children will have a post box in the class room to post their vouchers; these will then be shared with the class on Friday afternoons.
Bear visitors to your home!
Two Bears (names to be decided by the children!) will be visiting the children at weekends to share what your child enjoys doing at home. Please can the children write and draw or stick pictures of their weekend in the bears' diary, the children will then show the class what they have been doing with the bears. This learning activity is loved by children and teaches them about differences and to respect other people's way of life. Timetable to be posted on website next week.
Please ensure that your child has the following items in school every day:
Spare wellies: to be kept in a bag on their pegs for spontaneous outdoor learning.
Water bottle: it is so important children can keep hydrated throughout the school day.
PE kit to include: t-shirt; shorts; jogging bottoms; socks; trainers (not daps). Please also be mindful that children's feet grow at an increasing rate, so don't forget to change their trainers when they need new school shoes! Thank you.
Key dates
We have a meet the teacher evening on Friday 19th September 6-8pm.
Literature Festival visit 7th-11th October
Dick Whittington Panto Tues 4th November
Please note that parent's evenings are on Monday 10th 3.30-7.30pm and Wednesday 12th November 3.30-5.30pm. These are to discuss how your child has settled into their new year group. However, if you have any specific concerns please do come to see us earlier!
You are very welcome to come into the class room and celebrate your child's learning whenever you wish. You will be particularly welcome for the autumn term wow day – date and time to be posted next week.
We are always very grateful to any parents who wish to spend any time within the class, please see me if would like to come into class to help.
I look forward to meeting you all, and to the year ahead! I hope your child has a smooth transition into Year 1 and enjoys their time here! Please feel free to come and see me with any questions you may have. If you require paper copies of information and messages I post on the website please let me know.
A very warm welcome to our new member of the class, Henry Veale!
Kind regards,
Mrs Lanceley
______________________________
Spring Term Topic : Island Hopping
Thank you for all my lovely Christmas cards and presents. I hope you all had a fabulous Christmas and a happy New Year.
Welcome back to Spring Term 2015!
Check out Year 1's exciting new topic information!
ISLAND HOPPING!
We will become explorers, travelling the world and all it's wonder!
A few of the interesting things we will be learning about are… famous explorers from the past such as Christopher Columbus, how to say simple phrases in different languages, Spanish in particular and researching places such as the Galapagos Islands and its inhabitants as explored by